Afu-Mena International collaborates with various partners both nationally and internationally to ensure top-notch safety and reliability.
The company Suriname Kaloti Mint House (SKMH) has established a refinery at Zanderij where gold is purified to the highest quality according to international standards. With an export production of 40 tons of gold per year, the value of the gold increases as a result.
The arrival of this company adds a new link in the business chain of the Surinamese gold sector, providing a boost to the gold industry. This boost not only creates sufficient employment Partner of Afu-Mena International.
Brinks Global leads in secure global logistics, offering unmatched expertise in transporting valuable assets worldwide. With a 160-year legacy, we add exceptional value to the secure logistics supply chain, delivering excellent service from start to finish.
As the market leader, we also provide reliable transportation solutions to Afu-Mena International and its suppliers. Trust us to safeguard your assets with our market-leading position and extensive experience.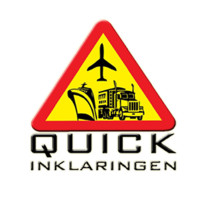 Quick Inklaringen excels in import, export, and logistics, providing streamlined customs clearance for your goods. Acting as intermediaries between customs authorities and importers/exporters, they expertly handle documentation and navigate intricate regulations. Their profound knowledge in customs legislation, import/export restrictions, transit procedures, temporary importation, and customs warehouses ensures seamless cross-border transactions. For dependable service, collaborate with Quick Inklaringen and Afu-Mena International.
Choosing the correct route for international freight transportation is crucial. The success of your business depends, in part, on the quality of transportation.
That's why it's important to entrust the organization of your (international) transport to a dependable partner. With 100 years of experience in logistics services, Copex is the trusted choice. Through our collaboration with Afu-Mena International, we can have complete peace of mind knowing that our shipment is in capable hands.